Trusted Graffiti Removal Specialists For Properties in Martinsburg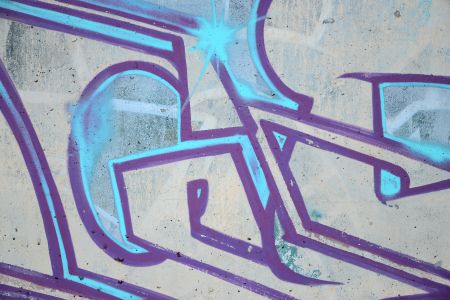 Should you face the unfortunate circumstance of graffiti removal from your Martinsburg property, look no further than Blue Line Pressure Washing, LLC. A job such as graffiti removal is best left to the professionals.
Graffiti removal is one service we provide when it comes to pressure washing in Martinsburg. Because this job involves potentially dangerous chemicals, allowing experts to handle this challenging task is important.
Because graffiti is applied with spray paint or magic marker, it seeps into the grooves and porous openings in concrete, brick, and wood. This requires a combination of solvents and paint thinner, along with aggressive pressure washing.
Should you find yourself requiring graffiti removal, it's important to act immediately to remove it effectively. The longer you wait, the more difficult it will be to entirely remove. Once you make the call to Blue Line Pressure Washing, LLC and we go to work for you, we will:
Survey the damage and devise a plan
Apply the proper solvent
Scrub by hand using cloths and steel wool
Pressure wash (and repeat each step as needed)
Unsolicited graffiti is a headache for property owners, but coming up with a plan to remove it doesn't have to be. Blue Line Pressure Washing, LLC is quick and thorough -- two qualities that are a must for eradicating graffiti or oxidation removal.
Spray Paint Cleaning
Most graffiti would be considered vandalism, and property owners face the daunting task of removing it. Before the paint settles into metal, wood, or concrete, contact Blue Line Pressure Washing, LLC to bid on spray paint cleaning. We understand just how important it is to tackle this project and the urgency that's involved.
We also are environmentally conscious. Such cleaning substances as methanol, methylene chloride, or halogenated solvents are prohibited on many projects. We abide by existing regulations, but we also know we have a job to do.
Spray paint cleaning is part of our full menu of services, and we at Blue Line Pressure Washing, LLC pride ourselves on professionalism, punctuality, and practicality. We are ready to go to work--for you.
Oil Stain Pressure Washing: Necessary And Effective
If the graffiti appears on a paved surface, it might be a good idea to consider concrete or driveway washing as well.
When annoying oil stains appear on a paved surface and are neglected over time, the paving material will eventually break down. The same goes for the substance used to mark this area with graffiti.
This additional pressure washing treatment will result in:
Elimination of unwanted oil blemishes.
Increased curb appeal.
Removal of potential safety hazards.
Stretching the life of the pavement.

Recent Blog Articles
Scrub Away; Keep Mold At Bay

If you live in the Martinsburg area, you know all too well what humid air and warm temperatures do to white fences, white patio furniture, and white siding. If you don't pay close attention and pr […]

Safety On The Roof Is Mandatory, Not Optional

Once you decide to tackle the gutter-downspout job, it's important to keep safety in the front of your mind. Too often, we read of terrible accidents because someone cut some safety corner to complet […]
Contact Us Today
Schedule Your Quality Martinsburg Pressure Washing Services Today!