Kearneysville Relies On Blue Line Pressure Washing, LLC For #1 Pressure Washing Services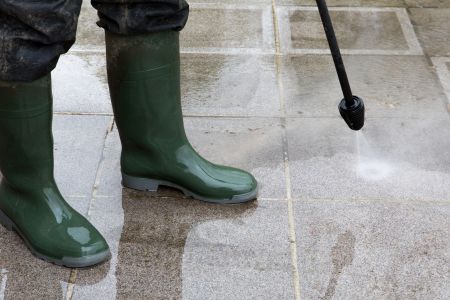 When is the last time you pressure-washed the exterior of your Kearneysville home? If it's been a while and you want to restore the look it once had, or you simply want to prepare the surface for a fresh coat of paint, Blue Line Pressure Washing, LLC of Kearneysville will do the job for you.
Pressure washing involves much more than cranking up the water pressure and blasting the side of your house. That's probably the last thing you want to do. Jobs like these require skills and commitment, and Blue Line Pressure Washing, LLC lives up to this billing.
Your Kearneysville home deserves the best possible treatment available, and a thorough pressure washing will cleanse your siding, stucco, brick, or wood exterior. You'll be amazed when we're finished -- it will look good as new.
Your Kearneysville Home Likely Is Overdue For Roof Cleaning
Blue Line Pressure Washing, LLC will complete this essential home maintenance project for you. Our team of pressure washing professionals uses the most up-to-date methods and equipment to cleanse your roof and gutters of the sludge, leaves, twigs, and other debris that find their way into your roof's drainage system.
Not only will our pressure washing team rid your roof of contaminants, but we will also take great care when we do so to enhance the aesthetics of your property.
Our pressure washing experts will ensure your gutters and downspouts flow freely. Leaves, twigs, and other objects never seem to be lacking, and coupled with dirt and grime, and your We'reWashing's gutters easily can clog.
Protect The Paved Surface You Just Might Take For Granted
Driveway washing is an essential item on your overall home maintenance list and will keep your Kearneysville property looking stellar. So don't wait until the cracks are too wide, the weeds have taken over, and the stains have eaten away at the surface.
The Blue Line Pressure Washing, LLC team will blast away dirt, grime, allergens, oil stains, and more by delivering the best driveway washing in Kearneysville. We are ready to clean your driveway, and when we're done, you'll see how it:
Enhances curb appeal
Eliminates loose dirt, pebbles, and gravel
Re-stores a newer look
Increases longevity
It's easy to ignore cracks, weeds, and stains, but we can make sure these and other annoyances are eliminated. This is a job best left to Blue Line Pressure Washing, LLC's team of experts.
Blue Line Pressure Washing, LLC will answer the call from concrete cleaning to commercial pressure washing and offer the premier pressure washing service in the Kearneysville area.
Reviews & Testimonials on Blue Line Pressure Washing, LLC in Kearneysville, WV
There are currently no reviews or testimonials, check back soon!

Recent Blog Articles
Scrub Away; Keep Mold At Bay

If you live in the Martinsburg area, you know all too well what humid air and warm temperatures do to white fences, white patio furniture, and white siding. If you don't pay close attention and pr […]

Safety On The Roof Is Mandatory, Not Optional

Once you decide to tackle the gutter-downspout job, it's important to keep safety in the front of your mind. Too often, we read of terrible accidents because someone cut some safety corner to complet […]
Contact Us Today
Schedule Your Quality Martinsburg Pressure Washing Services Today!