Finest Roof Cleaning Professional In Martinsburg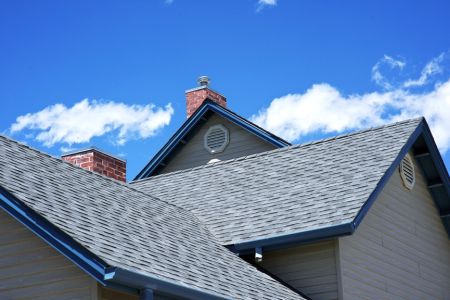 It's important to take care of the roof that takes care of you and your family and protects you from the elements.
Consider Blue Line Pressure Washing, LLC when it comes time to perform a roof cleaning treatment on your Martinsburg home. Our team will create a roof cleaning approach specific to your needs.
No two roofs are the same, but rest assured, Blue Line Pressure Washing, LLC will deliver a specific roof cleaning treatment strategy that will meet your demands.
Martinsburg pressure washing is essential since the range of temperatures and humid air can wear on your traditional shingles, ceramic tiling, and metal sheeting. Black streaks and rust are unsightly, but a precise roof cleaning treatment will remove these eyesores and restore that like-new look you desire.
The benefits of roof cleaning include:
Removal of mold and mildew
Increased curb appeal
Prevention of wear and tear
Peace of mind for you and your family
Your roof bears the brunt of inclement weather and extreme temperatures. It protects your family from the elements and allergens that might create unwanted health challenges for you and your loved ones.
Roof cleaning also involves gutter and downspout care. Sometimes a thorough pressure washing will allow water to flow more freely with the simple removal of leaves and grime that often clog gutter and drain openings and create unwanted black streaks.
Additionally, Blue Line Pressure Washing, LLC offers soft washing for roofs and might be one consideration you should include when scheduling pressure washing in Martinsburg. This method features lower water pressure and eco-friendly detergents, which combine to create the desired result: removing unsightly blemishes and restoring that like-new look.
Oxidation Causing You Headaches? Don't Despair
From oxidation to algae, contaminants latch on and thrive in a high humidity environment like Martinsburg. Oxidation involves the breakdown of a substance due to the loss of electrons. The result is an unsightly blotch where the brilliant color that once now appeared faded and worn.
It is imperative to remove such corrosive activity before it takes hold and causes irreparable damage to vinyl, fiberglass, and exterior paint jobs. Oxidation removal is another service Blue Line Pressure Washing, LLC offers, and our expert team can restore the like-new look that slips away when oxidation takes hold.
Blue Line Pressure Washing, LLC is the most complete and trusted pressure washing company in the lower Shenandoah Valley. And we stand ready to deliver on our promise of top-notch service and excellent pressure washing results.
Latest Roof Cleaning Projects

Recent Blog Articles
Scrub Away; Keep Mold At Bay

If you live in the Martinsburg area, you know all too well what humid air and warm temperatures do to white fences, white patio furniture, and white siding. If you don't pay close attention and pr […]

Safety On The Roof Is Mandatory, Not Optional

Once you decide to tackle the gutter-downspout job, it's important to keep safety in the front of your mind. Too often, we read of terrible accidents because someone cut some safety corner to complet […]
Contact Us Today
Schedule Your Quality Martinsburg Pressure Washing Services Today!