Go-To Gerrardstown Pressure Washing Service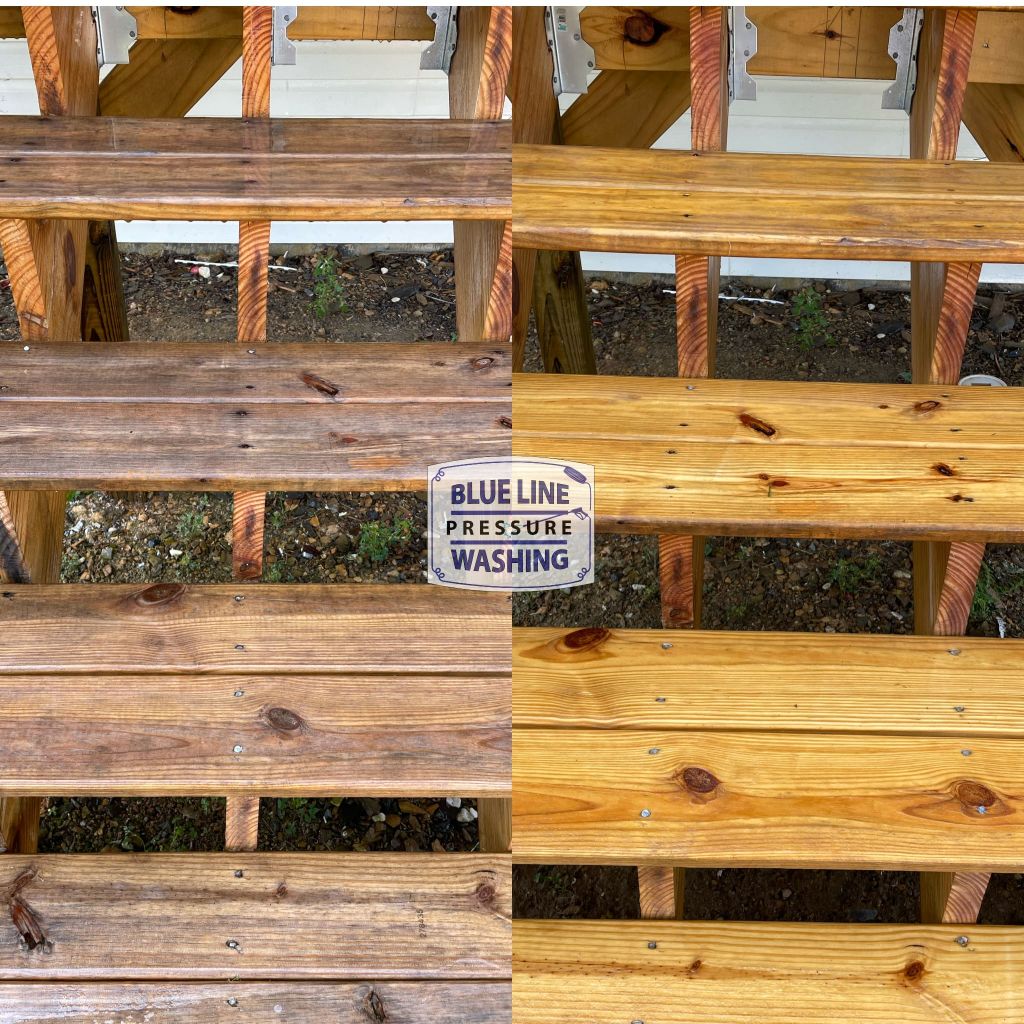 You can rest assured that Blue Line Pressure Washing, LLC will deliver on its promise of 100% customer satisfaction. We're known around the Gerrardstown community as a premier choice for professional pressure washing. Only the best will do when it concerns your home's well-being.
Our team of trained and experienced technicians will provide you with stellar customer service and outstanding exterior surface cleaning. It's time to see how beautiful your home can look again. We'll restore the look and condition of your home to good-as-new or as close as possible.
The sooner you schedule pressure washing for your Gerrardstown home, the better off you'll be. And the more often you schedule our exterior cleaning service, the better your home will look and be. Don't forget to include routine exterior cleaning as a vital part of your preventative maintenance plan.
Roof Cleaning Experts Helping With Gerrardstown Customers
You have plenty of options when you need expert service in Gerrardstown from pressure washers. But if you want the best service, you should come to us.
Now, when it comes to roof cleaning, fewer companies offer that, and you have to be selective because some companies use the same harsh washing methods for every surface. Our crew knows better than that. We switch to soft washing for delicate surfaces like roofing, siding, and other fragile materials.
Soft washing uses a different nozzle and relies more on cleaning solutions than water spray to get the job done. The suds get into nooks that traditional pressure washing methods may miss. We still use water for rinsing the mess away, but it's safer and more effective than regular power washing.
Gerrardstown's Preferred Pressure Washing Resource
Maybe you're already familiar with the name Blue Line Pressure Washing, LLC. We've been earning stellar reviews by offering premium exterior cleaning services to home and business owners. Plus, we're known for our wide selection of services such as:
House Washing
Graffiti Removal
Commercial Pressure Washing
Trash Bin Cleaning
Wood Restoration and Staining
There's no reason to settle for anything less than the best. Call us in Gerrardstown to arrange for your residential and commercial pressure washing, and feel confident that you're in good hands.
Reviews & Testimonials on Blue Line Pressure Washing, LLC in Gerrardstown, WV
There are currently no reviews or testimonials, check back soon!

Recent Blog Articles
Scrub Away; Keep Mold At Bay

If you live in the Martinsburg area, you know all too well what humid air and warm temperatures do to white fences, white patio furniture, and white siding. If you don't pay close attention and pr […]

Safety On The Roof Is Mandatory, Not Optional

Once you decide to tackle the gutter-downspout job, it's important to keep safety in the front of your mind. Too often, we read of terrible accidents because someone cut some safety corner to complet […]
Contact Us Today
Schedule Your Quality Martinsburg Pressure Washing Services Today!