Professional Middleway Pressure Washing Services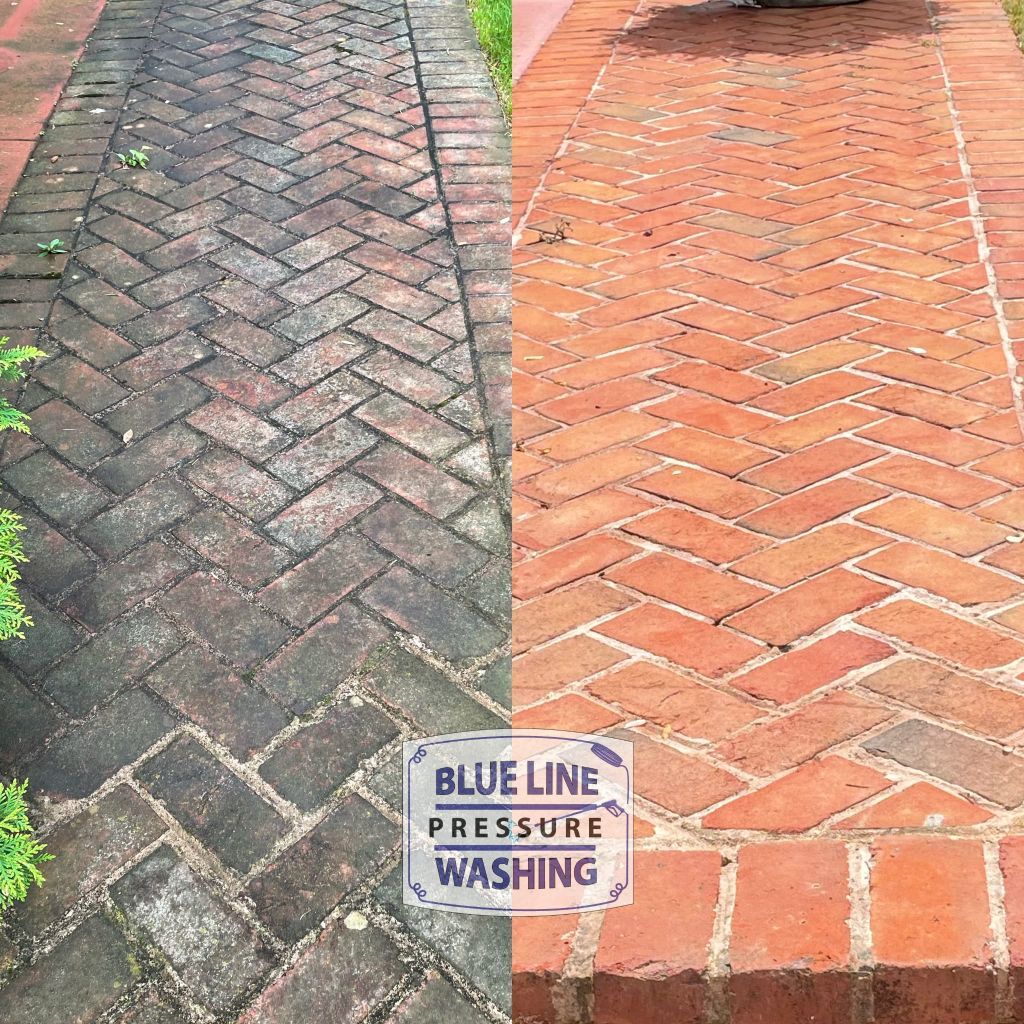 When you need pressure washing for your Middleway home or business, you need help from our reputable experts. You can count on Blue Line Pressure Washing, LLC to provide you with the best exterior surface cleaning you've had. Our skilled technicians know what it takes to clean your outdoor surfaces without the risk of harming them.
A common mistake property owners make is thinking that pressure washing is an appropriate DIY job. The truth is that, even though they sell and rent equipment in your local home improvement store, power washing should be left to industry pros. It's the best way to guarantee your satisfaction and prevent potential property damage or personal injuries.
Keep your weekend for recreation and relaxing, and leave the strenuous cleaning work to our team. For results in Middleway you'll feel good about and be proud to show off, call us now for your service appointment.
Roof Cleaning Will Improve Your Middleway Home
Wait until you see how much better your Middleway home looks with a clean roof. Of course, the most important thing about roof cleaning isn't even the appearance, but it doesn't hurt either. Having your rooftop washed professionally is about getting rid of the contaminants that can damage your roof over time and compromise the structural integrity.
Lichen
Fungi
Moss
Algae
Bacteria
Bird Droppings
Corrosive Substances
Set up routine roof cleaning to take good care of your roofing system. Failure to stay current with roof washing will cause frequent repair needs and shorten the lifespan of your rooftop.
Your roof has a very important job to do, and our important job is to keep your roof clean and in tip-top condition. Please don't procrastinate regarding the cleaning your roofing system requires.
Top-Notch Pressure Washing Pros In Middleway
At Blue Line Pressure Washing, LLC, we want to be your go-to team for exterior surface cleaning. You can choose from our menu of professional services like:
Trash Bin Cleaning
Driveway Washing
Commercial Pressure Washing
House Washing
Graffiti Removal
We also offer wood restoration and staining. We'll always go the extra mile to ensure that each client is happy with our work. To find out more and schedule an appointment for pressure washing, contact us in Middleway right now.
Reviews & Testimonials on Blue Line Pressure Washing, LLC in Middleway, WV
There are currently no reviews or testimonials, check back soon!

Recent Blog Articles
Scrub Away; Keep Mold At Bay

If you live in the Martinsburg area, you know all too well what humid air and warm temperatures do to white fences, white patio furniture, and white siding. If you don't pay close attention and pr […]

Safety On The Roof Is Mandatory, Not Optional

Once you decide to tackle the gutter-downspout job, it's important to keep safety in the front of your mind. Too often, we read of terrible accidents because someone cut some safety corner to complet […]
Contact Us Today
Schedule Your Quality Martinsburg Pressure Washing Services Today!