House Wash in Ranson, WV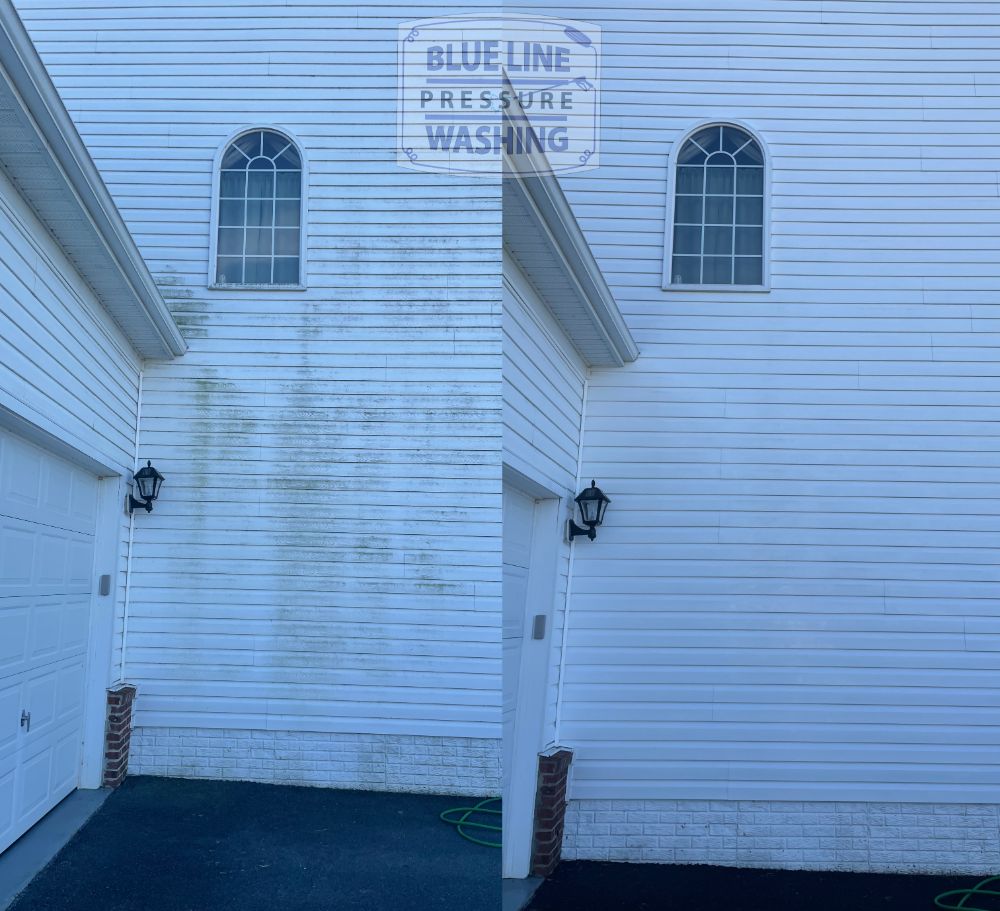 This beautiful home in Ranson, WV had dark discolored gutters. Now their gutters look brand new! Gutter brightening will remove those black streaks and dark discoloration within your gutter, increasing the curb appeal of your home!
House Wash in Ranson, WV Gallery

Recent Blog Articles
Scrub Away; Keep Mold At Bay

If you live in the Martinsburg area, you know all too well what humid air and warm temperatures do to white fences, white patio furniture, and white siding. If you don't pay close attention and pr […]

Safety On The Roof Is Mandatory, Not Optional

Once you decide to tackle the gutter-downspout job, it's important to keep safety in the front of your mind. Too often, we read of terrible accidents because someone cut some safety corner to complet […]
Contact Us Today
Schedule Your Quality Martinsburg Pressure Washing Services Today!