House Washing in Charles Town, WV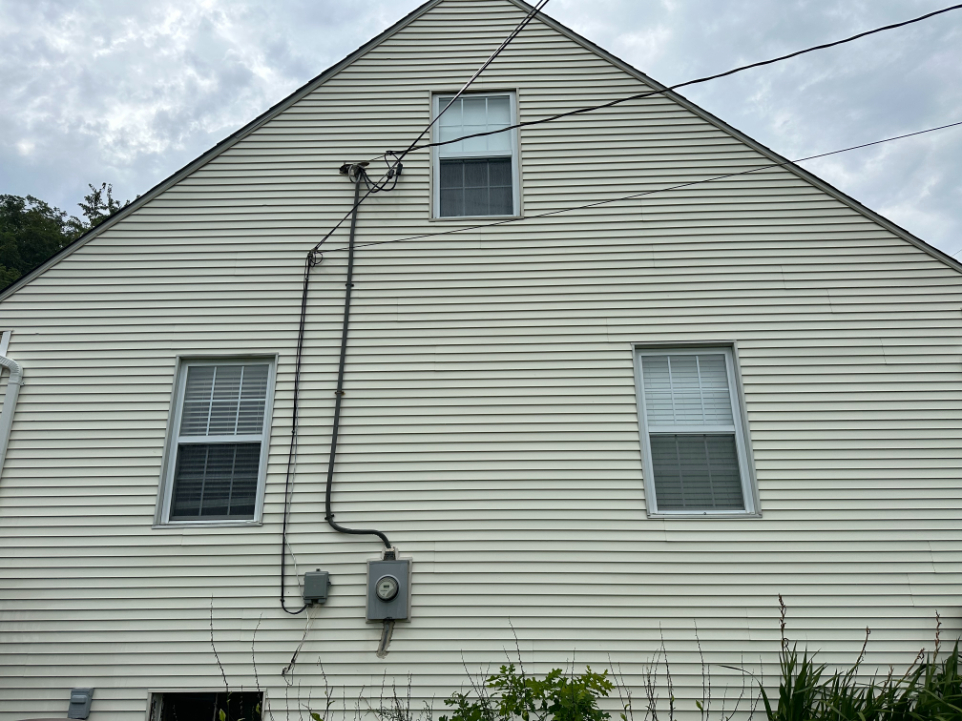 A recent client reached out to us via Facebook, concerned about extensive algae growth on their vinyl siding. Our expert team swiftly responded by conducting a meticulous soft wash of the property. Through our specialized process, we effectively eradicated all traces of organic buildup from the siding, leaving the entire home looking remarkably clean and refreshed. With our top-tier services, we take pride in transforming properties and ensuring their utmost appeal. If you're facing similar issues with organic growth, contact us today for a comprehensive house wash solution in Charles Town, WV that's guaranteed to rejuvenate your property.
Services Used in Project
House Cleaning Gallery

Recent Blog Articles
Why You Should Have Your Home Softwashed by Blue Line Pressure Washing LLC

Maintaining your home's exterior can be a daunting task, especially if you have stubborn stains and dirt buildup that won't go away with regular cleaning. This is where Blue Line Pressure Washing LLC can help with our highly effective and safe method for cleaning the exterior […]

Scrub Away; Keep Mold At Bay

If you live in the Martinsburg area, you know all too well what humid air and warm temperatures do to white fences, white patio furniture, and white siding. If you don't pay close attention and pressure wash these marquee features of your property, over time, they will […]
Contact Us Today
Schedule Your Quality Martinsburg Pressure Washing Services Today!