House Washing in Martinsburg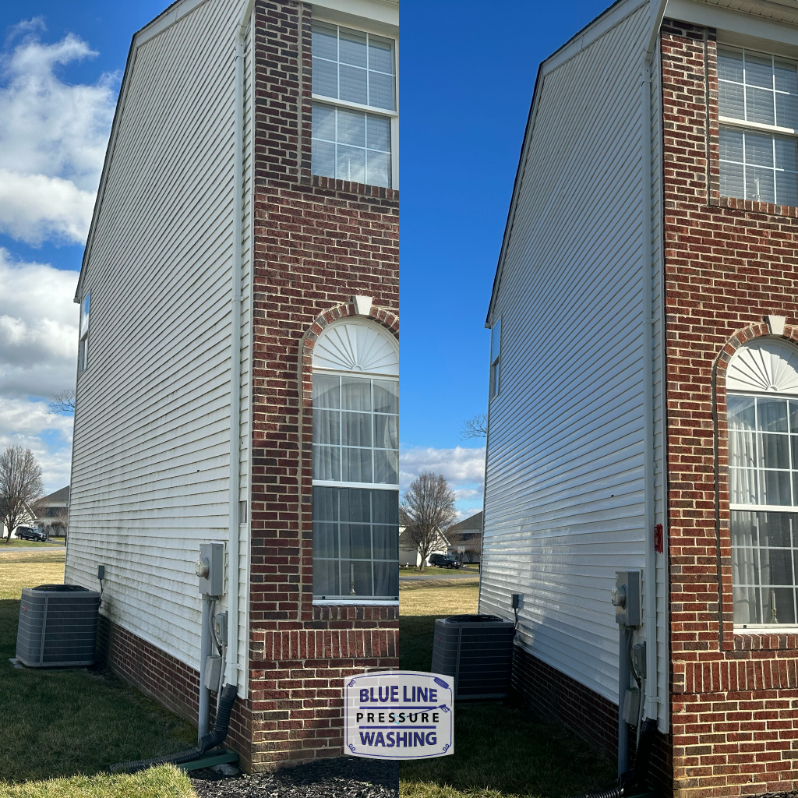 When we first got to this house, the siding looked yellow and faded from the build up of dirt and algae. Using our cleaning system, we were able to make the white siding on this house sparkle. The owner couldn't believe how nice the siding looked.
Services Used in Project
Gallery

Recent Blog Articles
Why You Should Have Your Home Softwashed by Blue Line Pressure Washing LLC

Maintaining your home's exterior can be a daunting task, especially if you have stubborn stains and dirt buildup that won't go away with regular cleaning. This is where Blue Line Pressure Washing LLC can help with our highly effective and safe method for cleaning the exterior […]

Scrub Away; Keep Mold At Bay

If you live in the Martinsburg area, you know all too well what humid air and warm temperatures do to white fences, white patio furniture, and white siding. If you don't pay close attention and pressure wash these marquee features of your property, over time, they will […]
Contact Us Today
Schedule Your Quality Martinsburg Pressure Washing Services Today!